CIGIU Went to Qitaihe for Investigation
View:

331

Data:

2018-07-24 14:24:00
On July 23rd, Ruan Ruxiang, Permanent Vice Chairman of CIGIU; William Liu, Secretary-General of CIGIU; Yang Zhanjun, President of BOCE; Shen Yadong, Vice Manager of BOCE; and Qiao Xiuwei, General Manager of Jixi Mocheng Network Technology Co., Ltd. (CIGIU member unit) visited Qitaihe City for investigation.
Yang Tingshuang, Secretary of Qitaihe Municipal Party Committee, warmly welcomed the guests and expressed his hope for strengthen the cooperation between CIGIU and Qitaihe City to jointly promote industrial development. After the meeting, accompanied by Huang Zhongbing, Director of Science and Technology Bureau of Qitaihe City, CIGIU delegation went to Qitaihe Baotailong Graphene New Materials Co., Ltd. for investigation.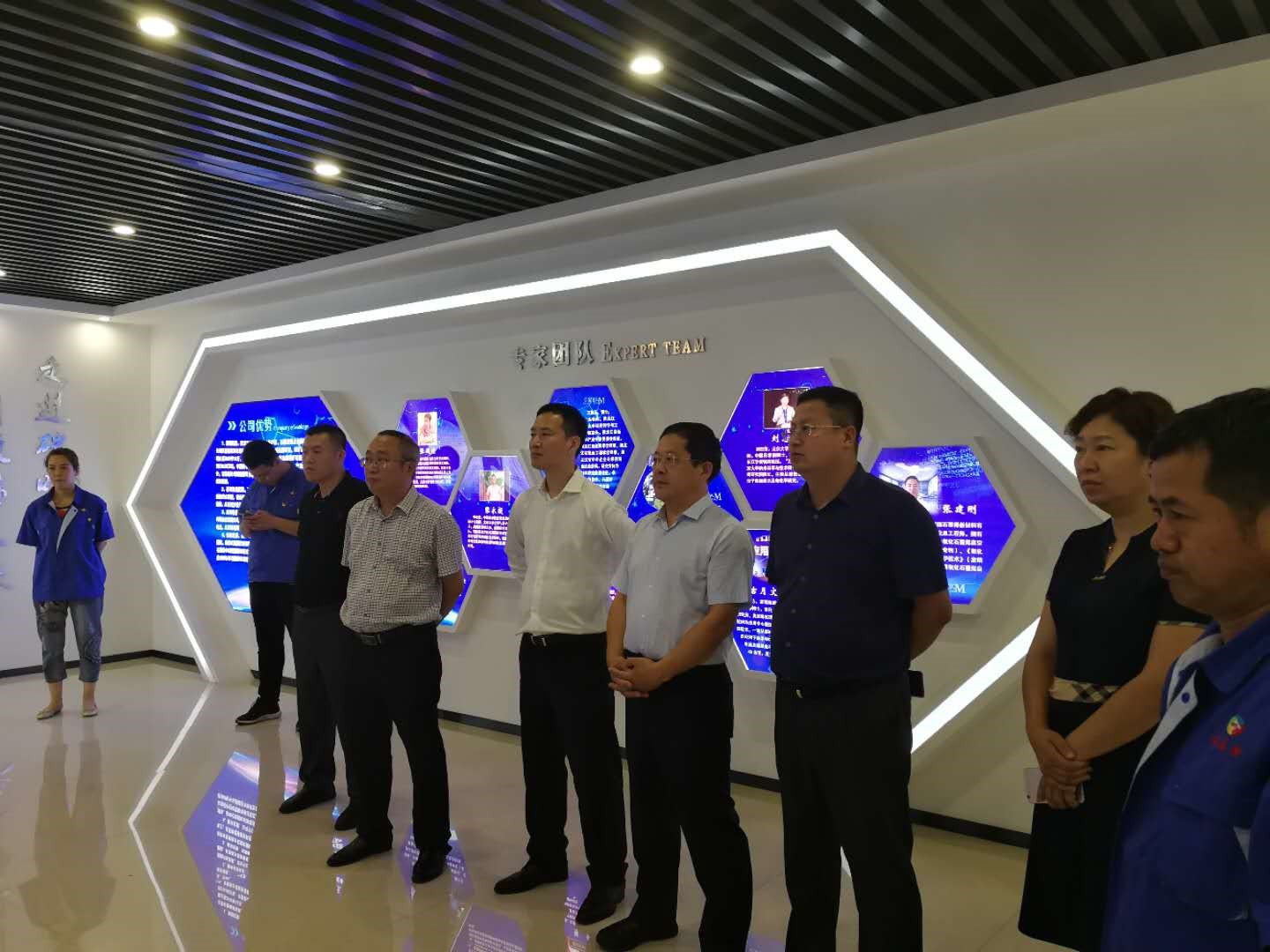 Qitaihe City is rich in graphite resources with characteristics of abundant reserves, high grade and large scales. The volume of proven graphite in Qitaihe is 478 million tons and the volume of minerals is 32.48 million tons. The average grade is 13% with the highest exceeds 40%, which is rare in China.
Modu Mall e-commerce platform, which was jointly built by Jixi Mocheng Network Technology Co., Ltd. (CIGIU member unit) and People's Government of Jixi City in 2017, it has been put into trial operation. On July 5th, 2018, CIGIU worked together with BOCE to establish a graphite (graphene) e-commerce trading platform. Through this investigation, CIGIU hoped to provide new ideas for the construction of China International Graphite (Graphene) Commodity Exchange Center. Based on the unique resources and enterprise advantages of Baotailong Company, work should be started with the production links including mining, preparation and composite materials production of graphene, and then to the deep processing and the downstream application of it. In this way, the local advantageous industries will be integrated and the supply and service system will be improved to develop overseas markets and establish a global graphite (graphene) commodity service platform.