CIGIU Received the Visit of Civil-military Integration Development Service Center of Shanxi Province
View:

715

Data:

2018-02-08 18:47:00
On Feb 7th, William Liu, Secretary-General of CIGIU, and Jiang Yiquan, Deputy Secretary-General of CIGIU, received the visit of Civil-military Integration Development Service Center of Shanxi Province. The two sides made an initial discussion about the project of graphene civil-military integration development in Shanxi province.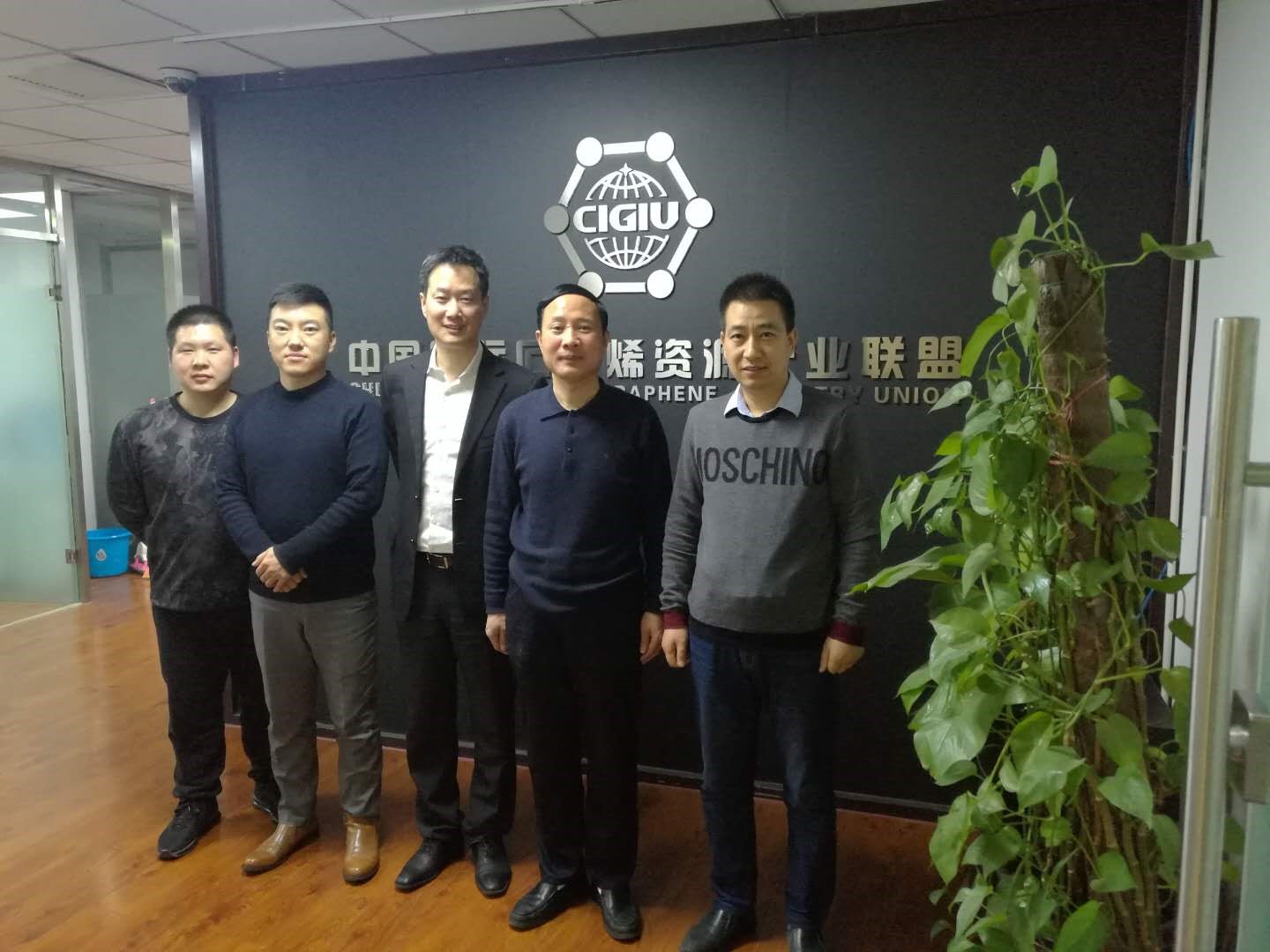 CIGIU was committed to the industrialization and development of graphene in China. During the two years after the establishment of CIGIU, it investigated the developing situation of graphene industry in China, brought together leading institutes in the field of graphene industrialization including AECC Beijing Institute of Aeronautical Materials, BGI and Jiangnan Graphene Research Institute. CIGIU was the initiator of the Beijing Graphene Industry Innovation Center, which was also cooperating with Beijing Graphene Technology Research Institute Co., Ltd. to prepare for the construction of a national-level graphene manufacturing innovation center. At the same time, through the introduction of financial and overseas intellectual resources, CIGIU assisted the local governments with needs for industrial development, differentiating the construction of graphene industrial parks, establishing a public service platform for graphene industrialization, giving a helping hand to local traditional industries to upgrade in the formulation of standards, testing services, incubation centers, trading platforms, etc., and guiding the direction for development to ultimately realize the healthy development of China's graphene industry.
At the meeting, the two sides reached an agreement on the construction of the civil-military integration graphene industrial park in Shanxi province as well as setting up working groups to inspect the needs of local enterprises. They would receive latest technology including advanced graphene composite technology at home and abroad for the existing military enterprises in Shanxi provided by AECC Beijing Institute of Aeronautical Materials, the vice president unit of CIGIU. At the same time, international competitive military technology would be used in the research and production for civil use to achieve the strategy of civil-military integration.
William Liu, Secretary-General of CIGIU, said that he hoped Shanxi province could seize the opportunity to upgrade and transform traditional industry driven by graphene. In the meanwhile, he hoped that entrepreneurs with strategic vision could seize the opportunity to take advantages of CIGIU's technology and resources to jointly create the source for R&D and innovation and promote the development of graphene industry.